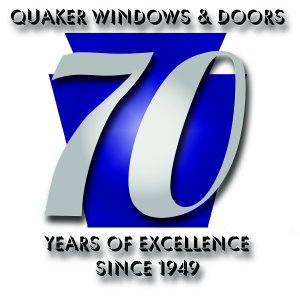 Standing stronger than ever, Quaker Windows & Doors is proud to be celebrating 70 years in business in 2019. Thank you to all of our supporters — customers, employees, suppliers — for making this milestone possible.
In 1949, Marge & Bud Knoll put together a business model that still stands strong today. It includes a dedication to detailed workmanship, responsive service and pricing to fit any budget. Those core values are why Quaker Windows & Doors is proudly celebrating our 70th anniversary in 2019.
What began as a venetian blind company has developed into the most diverse window and door company in the United States. And we're not done yet. Quaker's development continues to this day, with more growth coming in the form of a 3rd campus, expected to open in Eldon, Missouri by the end of this year.
Yet, our achievements would be hollow if we didn't pay tribute to the many people who support us on a daily basis. To our business partners – our customers and suppliers – you have put your trust in us to manufacture and supply quality products. To our 1,000 employees — the heart and soul of our company – your hard work and loyalty every day is amazing. You are the very definition of "The Quaker Difference".  To all of you, we offer a sincere and heartfelt Thank You.
Seven decades. That's a long time. But then again, as long as we keep our focus on our products and people, there's no reason why Quaker Windows & Doors can't go another 70 years and beyond. In fact, we're looking forward to it.